If you learned French a long time ago—whether it was in high school, on your own or from your family—starting up again can seem daunting.
There aren't many language resources specifically designed for relearners. So where do you begin?
Well, right here!
In this post, you'll find four practical and creative tips to help you remember the French you lost and start moving towards fluency once again.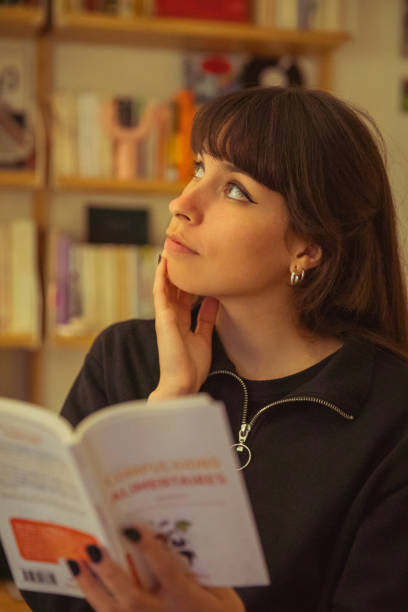 Did You Really "Forget" French?
We tend to temporarily forget some vocabulary or grammar rules, even in our native language—especially ones that we don't use that much. But that doesn't mean we no longer have that knowledge.
According to Psychology Today, the process of forgetting a language usually involves restricted language production. In other words, the speaker will be slow, hesitant and rely on easy words or sentence structures. However, comprehension is less affected.
This means that you probably know more French than you think—you might just need help calling the right words and grammar rules to mind when you need them. You also might simply be afraid to speak for fear of making mistakes.
The steps below will help you find the "forgotten" elements of French in your memory, similar to when you look for a file on your computer and open it to read it.
Forgot Your French? How to Relearn the Language in 4 Steps
1. Active Listening to Promote Comprehension
You may've heard about "active" and "passive" listening. Active listening means putting your full concentration on the audio, usually with some interactive element. Passive listening simply means putting audio on in the background and not necessarily paying full attention to it.
While passive listening can be helpful for absorbing the French accent and other language elements, to effectively relearn French, you should prioritize active listening. This will help you quickly build on your lingering comprehension skills that I mentioned above, rather than keeping your French skills at a plateau.
Active listening may look different for different French learners. Here are some ideas you can use:
Summarize what you heard either in writing or out loud. As you advance, try to do this in French!
Shadow the audio by re-listening and imitating what you hear line-by-line.
I would personally recommend that you start this process with easy French songs, like "Le sens de la vie" ("The meaning of life") by Tal, as it's clear and catchy, and the powerful message will make your day!
2. Translation to Retrieve French Vocabulary
Once you have a stockpile of French songs you enjoy listening to, it's time to focus on retrieving the French words you've forgotten.
Translation is one of the most efficient ways to do this, because you'll encounter a wide range of words in real French contexts—as opposed to digging through themed vocabulary lists built for first-time French learners.
Simply go through your favorite songs one line at a time, trying to produce a word-for-word translation. The translation doesn't have to be perfect and it's okay to have gaps. The whole idea is to force yourself to notice which words you remember, which ones you recognize but can't remember and which ones are totally new.
Keep a French dictionary app handy so you can quickly look up words when you need to.
3. Karaoke to Build Confidence
As we noted earlier, part of the reason it's so easy to forget a language is that once you lose confidence in your skills, you use the language less and less. This exercise is a fun and collaborative way to build back your confidence before your final step in the relearning process: actually speaking French!
Get the YouTube track for one of your favorite French songs and put it in a free karaoke song creator like Vocal Remover. Next, print out the lyrics or pull them up on your phone.
You can also often find karaoke versions of popular songs right on YouTube.
Then get singing! Try to keep your pronunciation as close to the original as you can. Have some friends over and make it a karaoke party.
Psychologists have argued that one reason kids seem to learn languages faster than adults is that they're more confident and don't care about the embarrassment of making mistakes. Karaoke helps to boost such confidence in people of any age, especially since you have existing French knowledge and have been working with these songs already.
This exercise can also help you prove to yourself that you know more vocabulary than you thought. You just needed to find a good excuse to use it!
4. Conversation to Start Getting Fluent Again!
Finally, you'll start, little by little, to communicate yourself in French. I'd recommend that you try and do it for 30 minutes to one hour per day.
The reason for this is that students can perform better if they work over short but consistent periods rather than forcing themselves to work hard for several hours.
Also, did you know that professional interpreters (who are already bilingual or even trilingual) are continually learning and relearning vocabulary, and they have to work in pairs so that they can take breaks every 20 minutes to perform effectively?
But where can you actually find spaces to speak in French?
One great online option is called InterPals. It's a language exchange site where you can create your own profile and then select the kind of people that you'd like to talk to. For example, you can choose to speak to people in your age range, from French-speaking countries like France, Belgium or Switzerland. Drop them a message and ask them if they'd be willing to plan a video chat (through Skype or Facebook, for example).
For in-person conversations, check out Meetup. You can find French exchange or conversation groups in your area.